and now the end is near...
As this may be my last post on that wondrous thing that is and was
THE SEVEN YEAR OLD TREE ...
I'd just like to thank some very important people
First and foremost, the children and teachers of Scoil and tseachtar laoch for their inpirational drawings and time.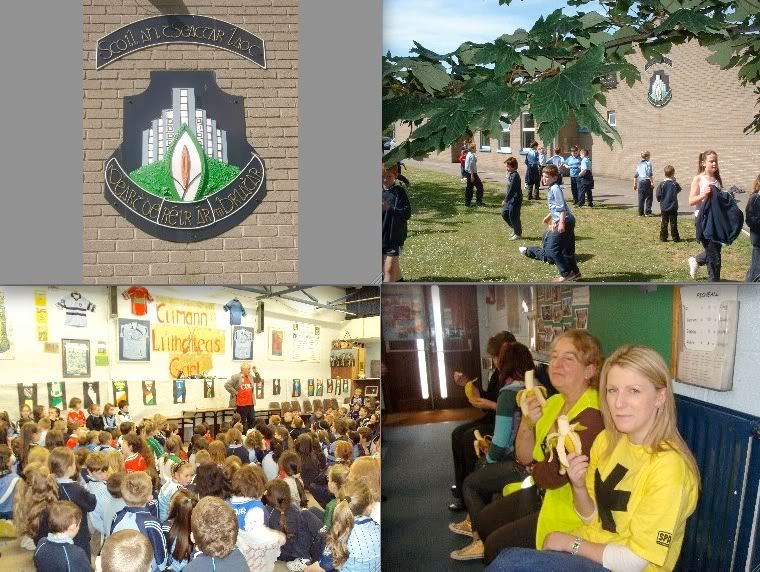 Secondly, to the genius that is Rory Higgins, Engineer Extraordinaire .
Thirdly, my friend Daithi,seen here with his alter-ego Dotti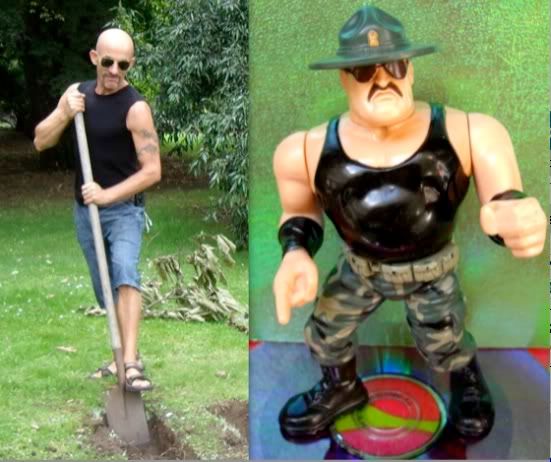 Daithi who normally lives in India and Italy couldn't have timed his return to Ireland better.(for me that is ).
Arriving the day before we installed, He was a really fantastic help to us,
and he only cost two 'manskirts' (more of which later)
Fourthly Dirk ,our very good neighbour was also a brilliant help.
Dirk helped with a lot of the carrying and moving of the tree in the studio as the work was progressing
and he was a major help in the uninstalling.
The day of the installing coincided with his son Fintans first day at school so it was a very big day
for a lot of people on our street. ,not least Fintan's little sister Aoileann who was so caught up in the
excitement of it all, insisted it was her birthday too !
Dirk in this photo has just proven himself to be the strongest man in Drumcondra, as he managed to
be quicker than Joe in getting these stakes out.
And finally ...
...the most praise ,thanks and adulation I must heap upon the work of that man,
The second strongest man in Drumcondra.......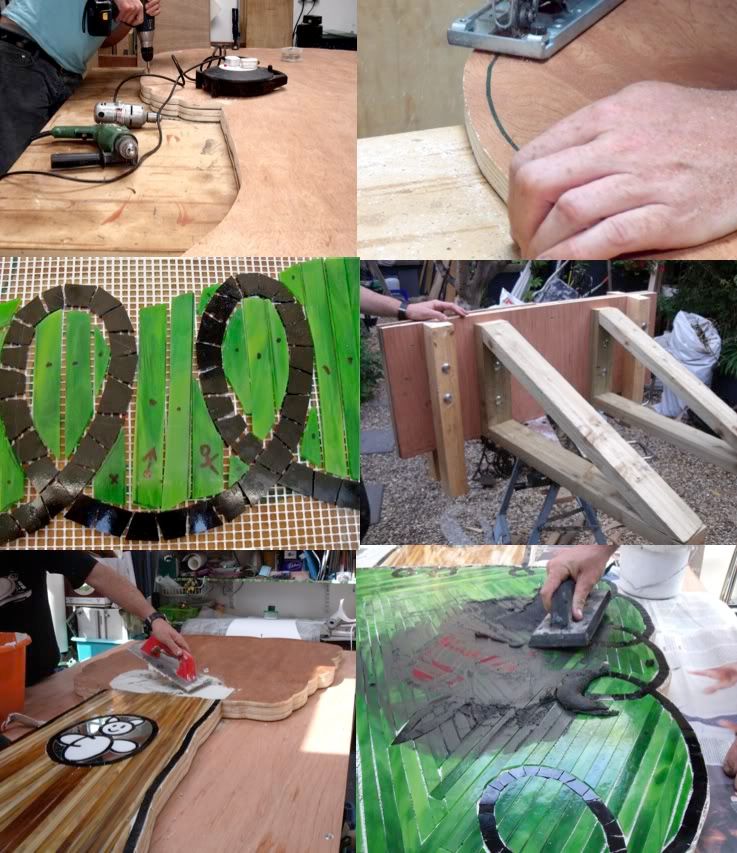 My
Joe.... I couldn't have done it without him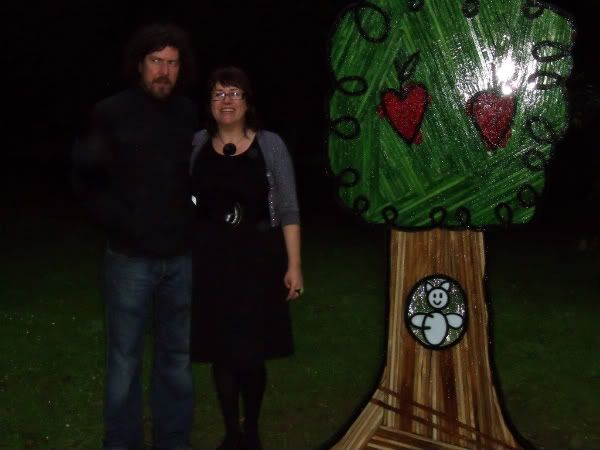 ( This was taken on the opening night and is the only photo of the tree of us ,apologies for the bad quality )