I still have quite a bit of Seven year old tree things to show...
Today, It's the seven year old tree maquette.
This is a photo montage of the making of the maquette,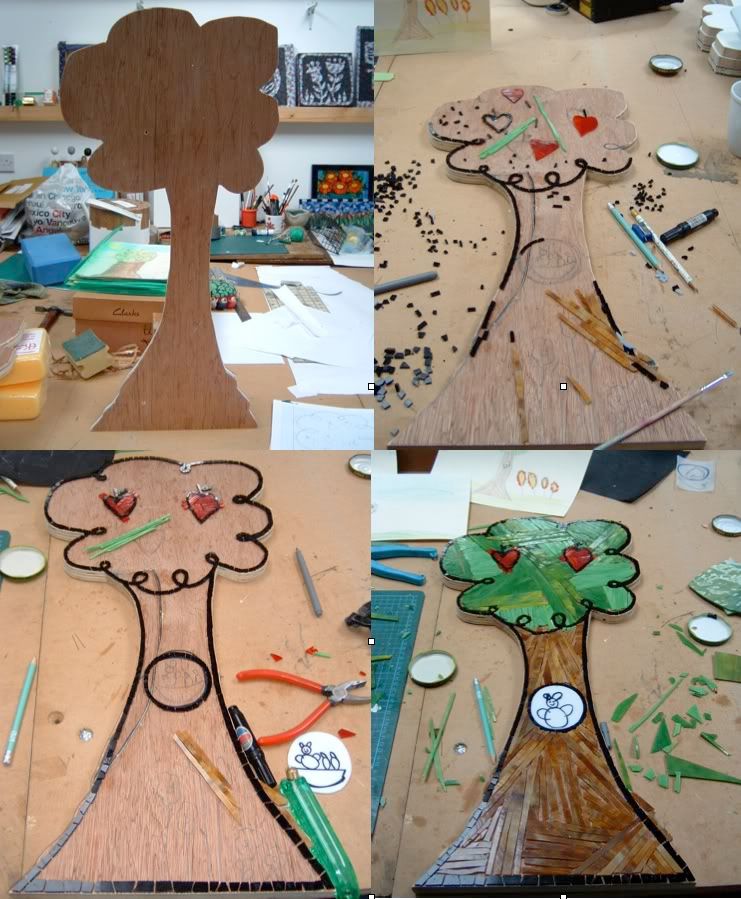 Sometimes,it's actually more difficult to make things on a smaller scale .
I made this maquette in order to fine tune the design and to do some 'trick' photography for the proposal photograph.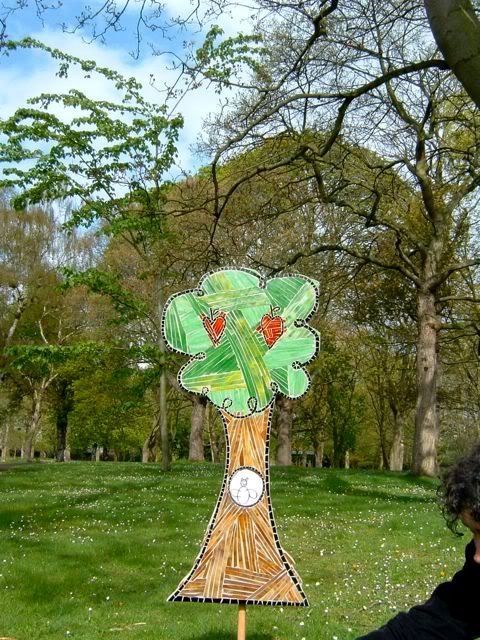 This is the siting of same ,with Joe holding it in position.
I inadvertently invented a new word that day..
Just 'twilt " it , I bellowed
This is the photo I sent with my proposal
and finally ...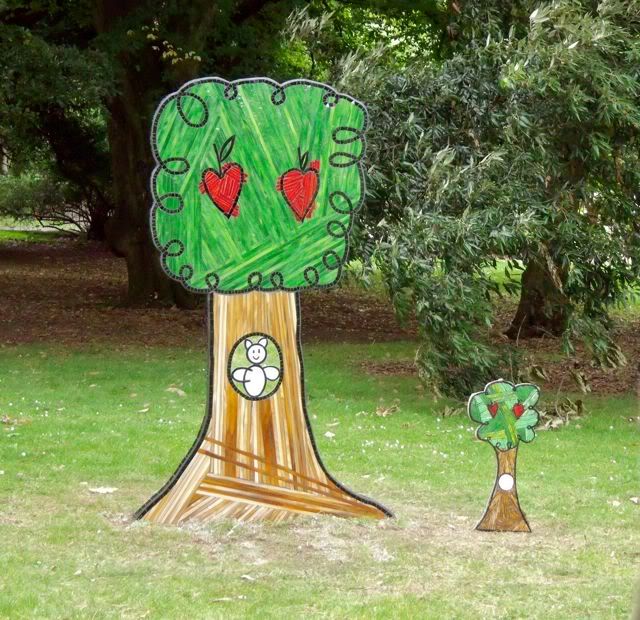 mammy and maquette